News
What can we expect from the Government's planning review?
16 August 2019
"There are initial signs of cautious optimism from the development sector as to how Mr Johnson's administration might positively affect the industry."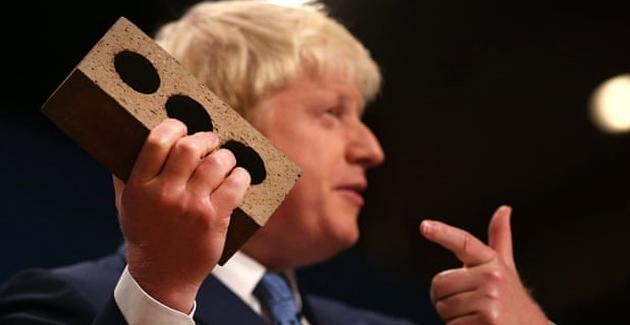 In his first major policy speech after taking office last month, Boris Johnson pledged to undertake a comprehensive review of Government policy in an effort to stimulate housebuilding and make home-ownership more attainable. The Prime Minister announced that reviews will be undertaken on stamp duty, housing zones and the "efficacy of existing government initiatives".
There are initial signs of cautious optimism from the development sector as to how Mr Johnson's administration might positively affect the industry. People point to his pro-development stance when he was Mayor of London, and the fact that each one of his 17 call-in decisions went in favour of the developer. His approach to major infrastructure projects and implementation of minimum space standards also provide some clues as to what the future might have in store.
With regards to the former, Mr Johnson played a key role is setting the "wheels in motion" on Crossrail and used his first speech as Prime Minister to underline a commitment to the Northern Powerhouse Rail link, which includes the delivery of a cross-Pennine link between Manchester and Leeds. The use of major infrastructure projects to stimulate growth, regeneration, investment and ultimately housebuilding has the potential to be a powerful tool, and consolidating these commitments will be a hugely positive boost.
Design quality very much remains a hot topic. The 'Building Better, Building Beautiful Commission' was set up in November 2018 to tackle the challenge of poor-quality design and guide the delivery of new homes and places; and yesterday, it was announced that Tibbalds and Design Council have been appointed by MHCLG to create a new 'visual design guide' that will form part of new planning guidance on design. This builds on the consolidation of well-designed places as a cornerstone of the revised NPPF in 2018. Given Mr Johnson's promotion of design quality as Mayor, it is very likely to remain an area in the spotlight.
We might also expect a tightening of legislation around the conversion of industrial buildings to residential, with Mr Johnson critical of certain elements of the Permitted Development system during his time as Mayor. Indeed, the quality of accommodation created through office and industrial changes of use has fallen under intense scrutiny in recent weeks, following an appeal being allowed in Watford for the conversion of a light industrial building to residential, despite seven of the flats lacking windows and the size of units falling significantly below space standards. The introduction of design standards as part of the prior approval is therefore a real possibility.
While there are plenty of areas for debate and discussion, clarity on reform remains a little vague at present and, as ever, the proof will be in the pudding as to how radical any changes may be.